Faith-driven and compassionate
Welcome to
Living Rose Christian Assisted Living Home!
If you or someone you love is experiencing challenges with everyday tasks, it may be time to join the Living Rose family. Living Rose Christian Assisted Living is an alternative to a traditional, large assisted living facility, offering premier living arrangements for five residents. Our residents are like family to us, and our purpose is to provide each one with exceptional care and support. These services are included in their monthly rent: family-style meals, laundry, housekeeping, transportation, assistance with ADLs, incontinence care, holiday and event celebrations, and, most importantly, community. Residents will experience a lifestyle where their heart and soul feel at home and where there are never any hidden or additional charges aside from personal medical and prescription care.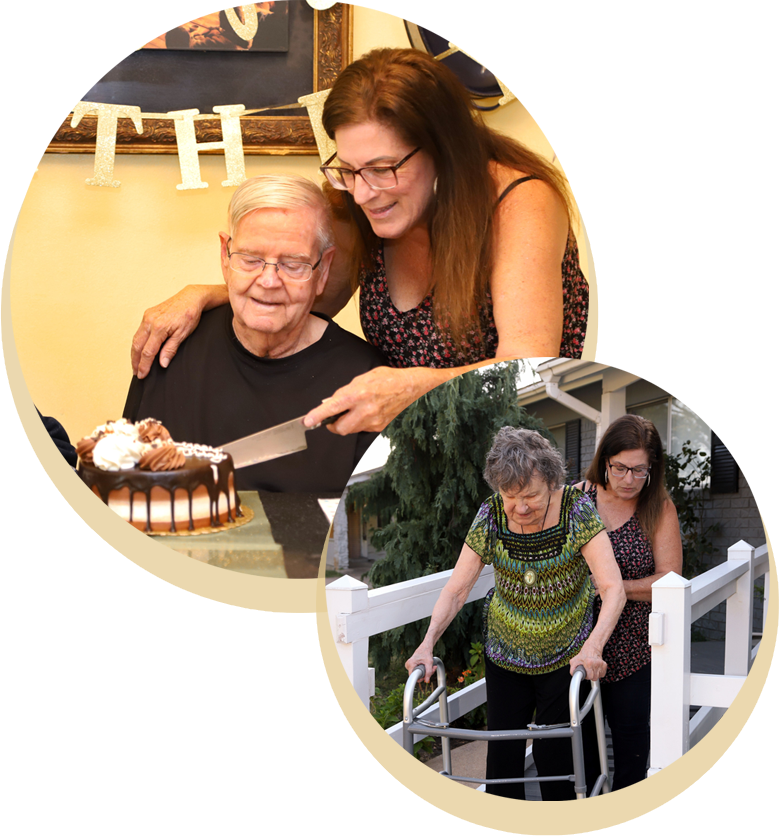 What sets us apart
1:5 staff to resident ratio
Residents are allowed to age in place
All meals served are organic with high fiber/protein
Rent is all-inclusive which includes ALL care and local transportation needs.
Cozy and welcoming lodging to make residents feel at home 24/7 care provided by Certified Nursing Assistants
Any additional assistance needed is included in our pricing
Registered Nurse on call and consulting Doctor available
Transportation to and from various appointments
Personalized attention to residents' interests and hobbies
Daily exercise plan
Christian atmosphere with daily bible study
Incontinence care with bladder and bowel training
Community areas for residents to socialize
Personalized Care
All residents receive a personalized care plan that evolves as their needs change. Our 1:5 resident-to-caregiver ratio lets us know our residents on a personal level, making adjustments to their care plan seamless.
Care Network
 Our residents receive 24-hour care from a Certified Nursing Assistant personally trained by our owner. In addition, we have a Registered Nurse on call at all times. Our RNs also provide all initial and regularly updated care plans.
Lastly, we have a Medical Doctor to consult residents and staff as needed. Of course, your loved one can also use their doctor.
Resident Centered Activities
One of the brightest advantages of Living Rose is the daily activities we personalize for each of our residents and adjust based on what they enjoy doing. We have exercise groups, Bible studies, bird watching, scenic car rides, and take regular trips to libraries, parks, and more.
The Living Rose Difference
"Tammy of Living Rose Christian Assisted Living is such a blessing! Their excellent care of my loved one is unlike any other private care provider I have ever experienced or even heard about. Her compassion combined with her years of service in the health care field make this facility so special and unique. She deeply cares about the residents, is 100% committed to making their lives better, and provides such a loving, warm, safe and comfortable place. It is truly a home not just a place to live. I am so grateful to her and her staff. All her help and recommendations have been so beneficial. I cannot say enough great things about Tammy and Living Rose. I am forever appreciative."
~Sheryl | 5/5 Stars
"Took loving and exceptional care of my grandmother! Highly recommended!!! Outstanding patient care, devoted full time staff and my grandmother was happy and always content and comfortable. Thank you so much. Our family appreciates you "Living Rose Christian Assisted Living" more than words can ever say!"
~Brian | 5/5 Stars